AUTO BODY REPAIR
CLASSIC CARS
THE Partner for your Projects
The surface mechanically cleaned or "sanded" using the IBIX system is perfectly prepared and ready to be varnished and therefore, no further operations are required.
The IBIX system is ideal to prepare alloy rims before they are varnished.
The IBIX Eco-blaster plus IBIX blasting media inert material is usually used as a "powder sander" by specialists and fans of vintage car and bike restoration. It removes rust and old coatings so that the bodywork is ready to be revarnished.
For vintage car and bike restoration, the IBIX equipment used by soda bicarbonate and restores their original brightness to engine parts (removal of carbonisation), chrome plating, etc., since it removes scales and grease, and cleans surfaces leaving no scratches or an opaque look.
IBIX Industrial Portable Blasting Systems Are The Premier Choice For All Historical Restoration Projects
Not all graffiti occurs on objects standing still. In cities across the nation, public transportation is often the target of vandals, youths and rogue street artists. 
Not only is it dangerous and a liability, but graffiti on our public transportation affects a city negatively to residents and tourists. In many cases, it displays a lack of proper security to the public. For these reasons it is critical for city officials to work on Refurbishing Public Transportation to remove graffiti quickly. State and local officials work hard to present a clean and friendly environment, and IBIX USA provides the equipment to get the job done. 
Refurbishing Public Transportation: Trains and Railcars Trains in particular are targeted by graffiti vandals. 
They are frequently taken out of commission while cleaning takes place. Our goal at IBIX USA is to shorten that time as much as possible. Our industrial strength abrasive blasting equipment is specifically designed to clean paint and unwanted markings from a surface without harming the metal. IBIX blasting systems make the job easy and quick.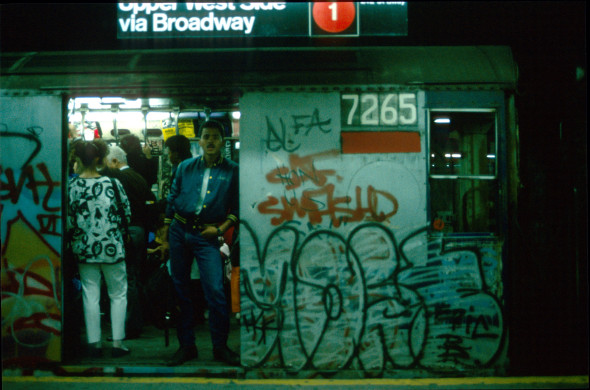 Refurbishing public transportation is needed In cities across the nation, because of graffiti vandals, youths and rogue street artists.
IBIX USA not only provides abrasive cleaning solutions for the rail industry, but our Spartacus Flame Coating system is ideal for railcar interiors as well. Adding a new coating to the interior of a railcar allows a car to be used for anew services. For example, if you need to change a car's from hauling sand to carrying plastic, adding a premium coating from IBIX USA WILL get the job done and help extend the life of any rail car.
Refurbishing Public Transportation: Public Buses
While graffiti doesn't hit city buses as often as trains, it still occurs. However, more concerning is the element of rust and the repairs associated with public buses.
Hand sanding is often used as a treatment to rust issues on city buses and refurbishing public transportation. The problem is that hand sanding is time consuming as well as harmful to the metal on the bus. Hand sanding removes rust and clean metal particles making the surface more susceptible to damage and oxidization.
IBIX USA's portable blasting systems are designed to remove rust elements without removing or harming the metal. Blasting the metal surfaces help reduce labor costs and reduces the time a bus needs to be taken out of commission for repairs. Your buses are placed back in service in a matter of hours instead of days.
Maximize Your Public Transportation Cleaning Projects
Whether you need to add efficiency to your cleaning and repair process for refurbishing public transportation or adding a coating to a railcar, IBIX USA has a solution for your project. Call IBIX USA today at (727) 776-4646 or contact us through the website.
IBIX Industrial Portable Blasting Systems Are The Premier Choice For All Historical Restoration Projects
The IBIX® Historic Preservation Systems for Automobiles offer a premier, lightweight, aluminum blasting solution for restoring all types of automobile restoration projects and antique vehicles. IBIX Systems can restore anything from historic airplanes, trains, tractors, cars and motorcycles. Powerful enough for professional automobile restoration experts, with the ease of operation for any enthusiast, IBIX Portable Blasting Systems can remove paint and rust from virtually any surface without damaging the original surface material.
Economical, Versatile and Safe for the Environment
Lightweight aluminum construction make our units a portable one-man operation. Every unit is equipped with rollers for easy portability.
IBIX Industrial Portable Blasting Systems are user-friendly and deliver a precise, consistently even air and media flow for a smooth surface finish with very low air volume requirements. Minimal dusting improves health and safety for the operator and the environment.
The IBIX units are ideal for automobile restoration of priceless antique vehicles of all shapes and sizes including planes, trains, automobiles, boats and farm equipment.
Automobile Restoration IBIX Systems can restore anything from historic airplanes and trains to tractors, cars and motorcycles. Remove paint and rust from any surface. Having an effective and efficient blasting system is a necessity for any automobile and truck restoration company.
Both commercial companies and do it yourself car enthusiasts know the value of a well restored vehicle.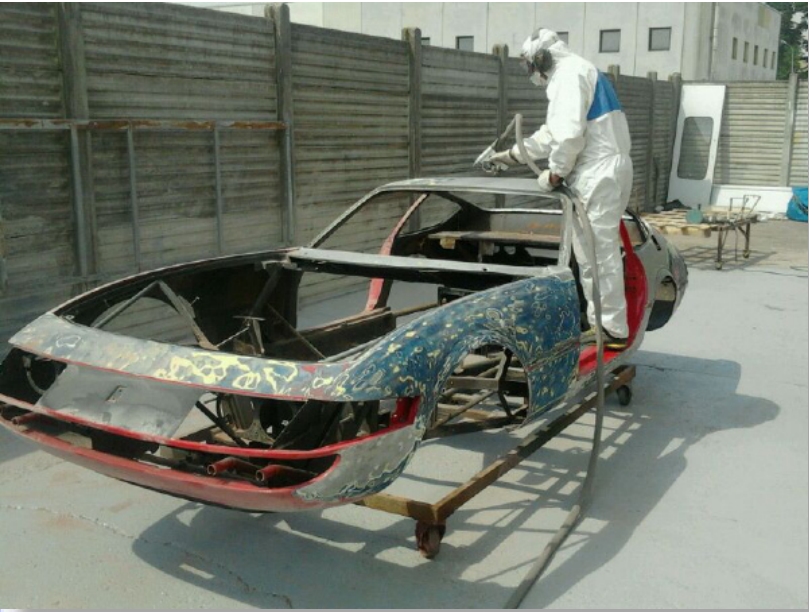 Is Pressure Blasting Better Than Hand Sanding? 
Both hand sanding and abrasive pressure blasting have their respective roles in truck and automobile restoration. However, abrasive blasting has several benefits instead of sanding by hand. 
Saves time on labor 
Easily removes pits and rust spots 
Cleans engine parts 
Blasting gets those hard to reach areas 
Allows for the removal of road gunk and grime from a vehicle's undercarriage 
More Than Automobile Restoration | IBIX Industrial is a Proud Sponsor of Wings of Steel (Aircraft Industry) 
Supporting the Preservation of Historic Aircraft, the IBIX EASY BLAST system will be on display at air shows across the Nation along with the only restored Flying Fairey Gannet. The IBIX Industrial Easy Blast was used on Wings of Steel's historic restoration project featuring a rare jet fighter that served throughout the 70's. This restoration project took 3 years to complete.