PRACTICAL
APPLICATIONS BY INDUSTRY
Portable Blasting / Cleaning Systems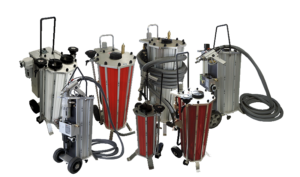 The IBIX® System is a revolutionary micro air abrasion technology with portable blasting equipment for a wide variety of applications. This equipment is best suited for deep-penetration surface cleaning and pre-paint preparation as well as decontamination and historical preservation.
Flame Spray Coating Systems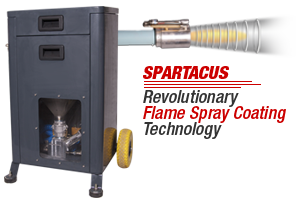 U-Coat Inc offers the highest state-of-the-art Flame Spray Coating Technology in the market today with their SPARTACUS Thermal Spray Powder Coating System. SPARTACUS provides maximum corrosion protection, capable of coating any bend or angle, by liquified thermal spray powders.
IBIX is committed to offer its customers training at the customer's site, in the field or online by our streaming system and our website dedicated area.
Professional Contractor Packages
Our professional portable blasting system packages are an excellent opportunity to add to or upgrade your current systems
IBIX Equipment Financing Available Through Our Partners At Crest Capital, The #1 In The Equipment Finance Industry For Small Business.
What Our Customers Have to Say
Bob Jordan and his whole PuroClean team understands that property damage is a stressful disruption to your daily life, whether it's damage from fire, water, mold, or a biohazard. Repairing this damage is about more than repairing your property—it's about getting you back to normal as quickly as possible.
Bob Jordan
PuroClean